How to Save Your Files in Vectornator
Hey, Vectornators!
As creatives, you'll know how important it is to save your work as you go.
We all have painful stories of losing hours of progress because a computer crashes. But don't throw your devices out the window in a rage just yet. We're here to tell you about the best practices when saving and backing up your designs in Vectornator. In this article, we'll explain how iCloud sync works, and things you should do to avoid losing data.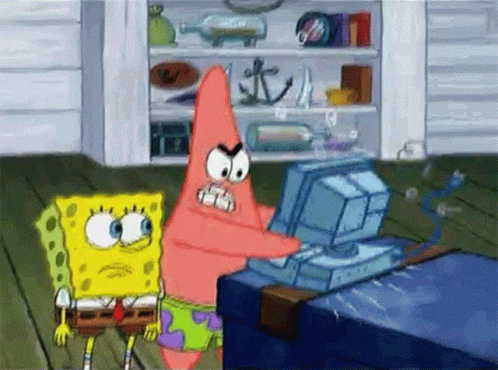 How to Back Up Your Files Correctly
Whether you're on desktop, iPad, or iPhone, you should always keep backups of your files in your device files. However, depending on whether you're using macOS or iOS, there are different ways to do so.
Backing up files on macOS
By default, your Vectornator files are saved inside the "drawing" folder that can be found by going to Finder > Documents > Vectornator > drawings.
Therefore, you should first move the documents stored in this folder to another location before reinstalling or uninstalling the app. If documents are saved outside of the Vectornator folder, they will stay there, even if the app is deleted.
Backing up files on iOS
You can locate your Vectornator files inside the Apple Files app > On My iPad > Vectornator > drawings.
If you saved templates, you can find them inside Apple Files app > On My iPad > Vectornator > userMockups.
Copy these folders or files and paste them to safe place. This could be the iPad (outside of the Vectornator folder) or iCloud Drive.
After reinstalling the app you can paste these folders or files back to the same locations so that you can see them inside the app.
If you already chose to save your documents in iCloud Drive, you don't need to back those files up. They will remain there even after you delete the app.
How iCloud Sync Works
We love iCloud sync. It's an absolute life-saver for digital creatives who work across desktop, iPad, and iPhone. For those of you who aren't sure what it is, it's a cloud-based file-storage service that keeps your data in sync between multiple devices.
With iCloud Sync, you can safely store Vectornator documents in "the cloud," and access them from any of your iOS and macOS devices. Any changes you make in documents stored in iCloud will automatically sync, giving you the possibility to work on them at any time from any device.
But first, you need to make sure iCloud Drive is enabled on your devices using the same Apple ID or iCloud account. Open the Settings app on your iPad, select "Your name" and verify that the same account is registered to each device on which you're using Vectornator.
On Mac, go to System Preferences > Apple ID and check which account is currently associated with the device.
To enable iCloud on your iPad, go to Settings > "iCloud", search for the Vectornator App, and switch the toggle to ON.
Check out this User Guide to find out how to set up iCloud Drive on your Mac, iPhone, and iPad.
Once you've enabled iCloud, you can start creating new documents in the iCloud Drive section inside the app. You can also easily move documents from Your iPad and iPhone to iCloud Drive. Simply long press on any document thumbnail in the Gallery and select "Move to iCloud" to do so.
Actions That Can Cause You to Lose Data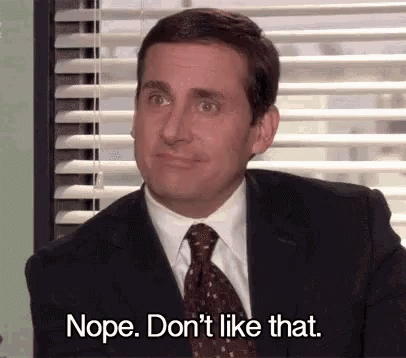 Apart from always backing up your work, there are some things you should avoid doing if you want to keep your data safely stored. Be very careful if you do the following.
Deleting the App
Vectornator files are stored locally by default and deleting and reinstalling the app will cause these files to be deleted. Therefore, we strongly recommend that you always back up your Vectornator files before uninstalling the application. This is a very important step in order not to lose any of your files.
If you delete the app, your locally stored files will be erased too. By default, your .vectornator files are saved here: Apple Files app > On My iPad > Vectornator > drawings. To back up your files, you can copy this folder and paste it outside the Vectornator folder.
Editing a File at the Same Time on Multiple Devices
Editing the same file on multiple devices at the same time can potentially cause conflict due to modifications that aren't in sync. In this case, the "Resolve Conflict" window will open upon opening this file, prompting you to choose which version to keep.
Unfortunately, it's not be possible to merge the changes made on two devices into one file. You'll  only be able to save changes in separate Vectornator documents. If you decide to keep only one version, the other changes made will be lost.
That's it, folks!
We hope this guide will help you to avoid losing any work in the future. After all, your brilliant creations deserve proper safe keeping, right?
To find out more about using Vectornator, check out our Learning Hub.
And if you're just hearing about Vectornator for the first time, get started now!
Download Vectornator to Get Started
Take your designs to the next level.
Our talented Product team recently worked on a bunch of new improvements that bring the Vectornator interface to a whole new level.
Will Paterson is one graphic designer who has mastered the art of designing with Shape Builder. Here's his tutorial for how to draw a logo.
We invited Nastya to explore how Shape Builder can be used to create a logo. And we hope you'll agree that the results are flippin' awesome.