Looking for Animated Presentation Software? Here are 8 of the Best.
Take your presentations up a notch with these handy helpers!
If you're looking for a way to spice up your presentations and make them more engaging, effective and dynamic then adding animation into the mix is a surefire solution. This potentially sounds a little daunting and complicated, but we're here to tell you that with the use of the right software, creating animated presentations is a piece of cake.
We've all had the experience of sitting through a presentation and being bored out of our minds. It might have been as part of your job, or a class you were attending, or an online video or presentation There is a chance that you were actually really interested in the subject matter, but the presentation itself just sent you to sleep. Or maybe you were trying to take in the information, only to be unable to remember anything at the end of it. This isn't necessarily a fault of the presenter or the person receiving it, it can often be down to the presentation itself.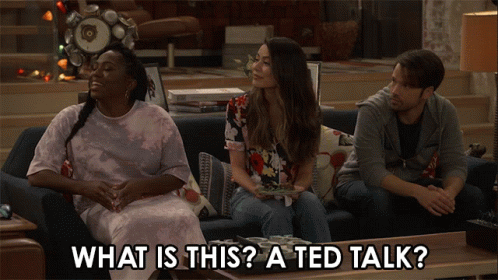 Presentations that use static slides and images are ok, but human beings are visual creatures and we are hardwired to react to motion.The advantages of video presentations are that a person will retain more information if it is presented visually than just with audio or text, and when you add animation and motion into the mix the amount of information retained goes up again.
You don't need to be a professional level animator to make an animated presentation, you can simply use animated presentation software to create something eye-catching that will help you stand out from the crowd and shine. There are a lot of options out there, so here we have narrowed down 10 of the best to help you make the right choice.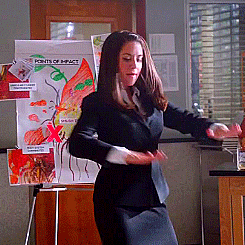 This animation production system was formerly known as GoAnimate and has been around since 2007. It changed its name in 2018 but the product remains the same. The focus of Vyond is on creating animated videos, and it is primarily aimed at business customers. You can create videos in three different animation styles—contemporary, business friendly, and whiteboard.
The great thing about Vyond is that it comes with lots of video templates that you can use as a starting point for your own business presentations. There are also plenty of training videos that you can use to help navigate your way through the process. It has plenty of opportunities for customization, and you can switch up the background music, the video backgrounds and way more. This software isn't cheap, with single-user plans starting at $49 per month, but it will enable you to whip up engaging presentations in minutes.
We rate PowToon as one of the best animation apps out there, and if you're looking to get started making animated videos of any kind, this is a top option. It's perfectly suited to making animated presentations of all kinds, whatever your skill level is. You can use its drag-and-drop approach to build your entire presentation from scratch with ease. PowToon comes with a huge library of visual content and animated assets, such as animated characters, stock images, templates, music and background tracks, plus other animated assets.
The platform's presentation maker option is a golden ticket for anyone who wants to make professional presentations in a simple and straightforward way. For more experienced animators and motion graphics designers, there is plenty of scope for customization too. There is a free option of the software so you can get started straight away, albeit with only basic features and slightly limited functionality.
You can use Visme to create a wide range of assets, such as infographics, social media graphics for digital marketing, charts, interactive content and more, but where Visme really excels is as a piece of animation presentation software. It has a huge range of presentation templates that you can utilize to build an entire video presentation simply and quickly. Creating presentation slides is a breeze, and there are tons of slide transition effects that will add pizzazz and grab attention.
If you're used to putting your presentations together in PowerPoint, the good news is that you can import and edit these presentations in Visme and add your own animation assets and find ways to turn a boring presentation into a stunning presentation. The Visme library has lots of free photos, icons, charts and other digital assets that you can use, but you'll need a Pro account to unlock some functionality. After the free version, pricing starts at $12.35 for a personal account.
Founded in Budapest in 2009, Prezi has been making presentation tools for some time, but in recent years the company has really hit its stride. The pandemic brought about a revolution in hybrid working and home office, which allowed Prezi to flourish with its live presentation software. With its Prezi Video product, you can incorporate graphical elements to a live online presentation, and also use it in conjunction with tools like Slack, Zoom, Google Meet and so on.
You can also produce standard animated presentations with the software. Prezi comes with a lot of templates that you can make use of, plus it has a very cool zoom-in feature that really adds a sense of dynamism to presentations. This presentation software has been used by educators for a long time, and now business owners are in on it too. You need a subscription to use it, and it starts at €3 per month.
This piece of animation presentation software is different from the others on this list in that it works using the HTML5 web language. After downloading the software, you can use it to quickly make professional presentations. Focusky presentations can have a different approach in that instead of using slides, it uses a mind-mapping technique to create links between branches of content trees.
It has all of the presentation options you would expect for creating animated video presentations, such the use of transitions, the ability to insert animation characters, digital assets such as charts and graphs, a choice of video backgrounds, an animation editor and more. The basic version is free and comes with limited functionality, plus your presentations will have a watermark. You can unlock all the functionality with a standard account, starting at $9.90 per month.
The online tool Wideo is a great piece of beginner-friendly animated presentation software. You can get started with it right away and it's very intuitive, meaning a lack of animation experience isn't a barrier to making beautiful presentations. You can jump right in and use one of Wideo's animated presentations templates, such as an app demo video or an explainer video, and tailor it to suit your needs. You can also skip the templates and create your own presentation from scratch.
Wideo uses a slide by slide format, so it's easy to follow the process. You can add your company branding, choose a suitable background image, select a background music track, and more. Once you're finished, you can just export your presentation and use it as you want. As a piece of animated presentation software, it might not have the same number of additional features as others on this list, but the user-friendly nature more than makes up for that. The free version of the software limits your videos to one minute in length, and you only get 10 templates to choose from. For longer animation times and more access to content, you'll have to opt for a paid version, which starts at $19 per month.
Moovly is an online video maker that works in your browser, so you don't need to download any software to get started. It's primarily aimed at business users, and the suggested uses for it included everything from announcement videos to training videos, so whatever your presentation needs, Moovly will most likely have it covered. It comes with a range of animated presentation templates and lots of digital assets that you can use.
There is a free version of Moovly available which gives access to the stock library and the ability to export presentations. These presentations will come with a watermark, so you'll need to upgrade to eliminate this. Upgrading also gives you the option to export in HD quality as well as the option to create your own templates. Starting at $24.92 per month, a Moovly subscription is pricier than most, so we recommend giving the free option a whirl before you make a commitment.
As a general video making platform, Biteable is an excellent choice. It boasts a lot of big names as clients (Amazon, Disney and Google are just a few), so you know they must be doing something right. And when it comes to making animated presentations, the Biteable video presentation maker is a very good option indeed. It comes with a huge number of animated templates that you can customize to fit your brand, and there are plenty of assets in the Biteable library, so when you want to add your own twist, this is easy too.
We find the Biteable software to be easy to navigate and intuitive, and it keeps things simple and understandable. This doesn't mean your results will be lackluster, you can create an exciting presentation very quickly and with minimal fuss. There is a 7-day free Biteable trial available, so you can experiment with the software before you make a commitment. Unfortunately the Pro plan is at the higher end ($49 per month), so this might only make sense if you are looking to create a lot of videos as part of your business.
Now get out there and make yourself presentable!
When you haven't done it before, the idea of making your own animated presentation sounds impossible. Hopefully this list has helped you to realize that with the right software and some ideas, nothing is beyond reach.
And if you're feeling inspired by the idea of bringing animation into your business, check out how motion graphics can also boost your brand and explore more great animation articles on our blog.
Don't forget to download Vectornator! It's the best place to design all your motion graphics assets before bringing them into one of these tools.
Download Vectornator to Get Started
Take your designs to the next level.
Experience the creative joy of this analogue artform and learn how to create a simple flipbook.
Trends may come and go, but animation is here to stay. Here are a few examples of the best 2s animated commercials.
Animation takes a bigger part in social media and marketing this days. Learn how to use it to promote your brand!